About Boston Boxing
Get in the Best Shape of Your Life
The boxer's workout is the toughest regimen in sports and a great way to get into shape. With a focus on strength and conditioning, boxing offers a unique and motivating alternative to the standard gym workout.
A fully licensed, fully insured full-time Olympic boxing training center sanctioned through USA Boxing, Inc., Boston Boxing is staffed with trainers who are 100% focused on your fitness and safety. Our classes, taught by certified USA boxing instructors, are for all levels, and our on-staff strength coaches will design a conditioning and strengthening program specifically for you.
Whether you are focused on boxing competitively or recreationally we will train and prepare you and after you have mastered proper stance, punches, defense and conditioning, you will be eligible to spar.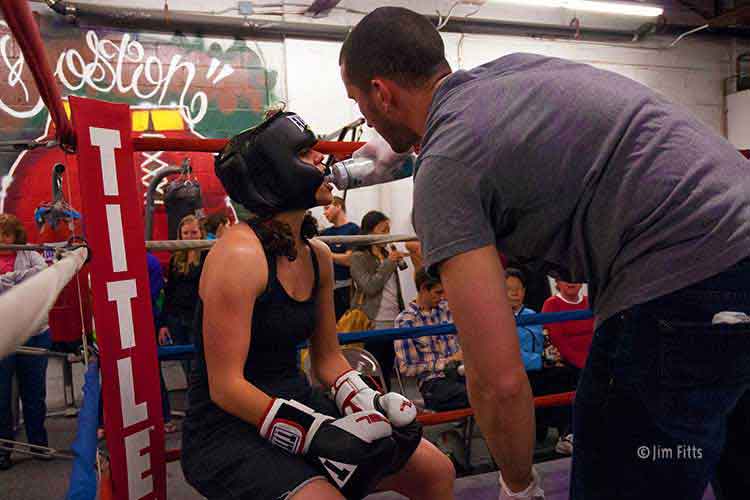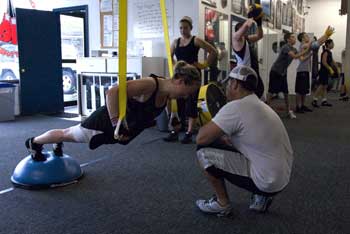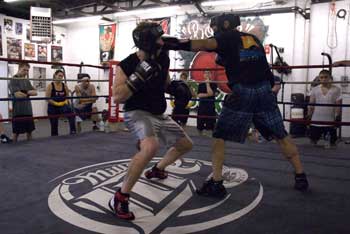 Standard Membership
Do your own thing, from weight training to classes to sparring in the ring.
Classes Only
Choose from a number of scheduled classes that fit your busy lifestyle.
Private Lessons
Train one-on-one with one of our certified USA boxing instructors.
Need equipment? Fulfill all of your boxing needs at VSL Fighting.



Boxing & Fitness
Boxing
Competive
A fully licensed and fully insured full-time Olympic Boxing Training Center sanctioned through USA Boxing, Inc., we are 100% focused on member safety and fitness. With a focus on building champions, our trainers have over fifty years of combined boxing experience.
Non-competive
If you are interested in training without sparring, we will accommodate you. Train as hard as our competitive boxers, learn from the same instructors, and attend the same fundamentals workshops. The true boxing experience is always in the training.
Fitness
Strength & Conditioning
Learn proper technique and increase strength, stamina, and muscle mass with our on-staff strength coaches (included in membership). Whether you're an athlete preparing for an upcoming season or just looking for a change to the same old lifting and treadmill routine our strength and conditioning program is your answer to extreme health and well-being.
Athlete Training
If your sports team needs a competitive change to its usual conditioning routine, or if you are an athlete preparing for an upcoming high school or college sports season? Our trainers will give you a competitive edge, explosion off the line, core power and hand speed with a specialized program designed for your success to get you off the bench and into the game!
Team Training & Fight Nights
Don't miss our 2021 Fight Nights on November 13 and December 18!
Our three month Team Training program, open to beginner and advanced boxers, offers you the opportunity to train like boxers.
Learn the footwork, speed, explosion, offense and defense drills of elite level boxers. Work one-on-one with members of the same experience level on safe and controlled sparring drills. Those who continuously improve will be eligible to step into the ring and compete in the Fight Night Qualifier and Fight Night Finale.
Team Training starts with a two week boot camp that meets three times a week, after which the group is split into two teams. Members are expected to continue meeting three times a week for the duration of the program. Saturdays are competition days where both teams compete against each other in fitness tests for points. At the end, the team with the highest points will be Team Training Champion.
Team Training is open to the public with the purchase of a three month membership. Signup at the front desk.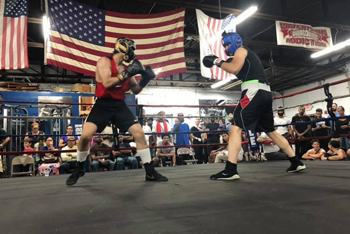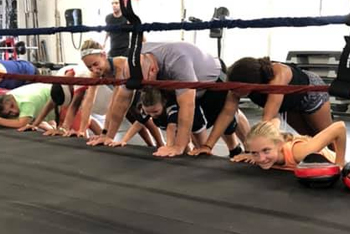 Boston Boxing Community Outreach
Boston Boxing supports the following local charities.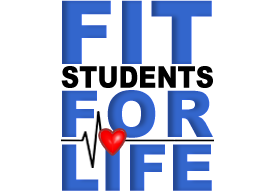 For over 10 years, this free program for middle and high school students teaches the importance of fitness and healthy living through strength exercises and boxing technique, as well as offering speed and explosion training for high school athletes.
Contact us for more information.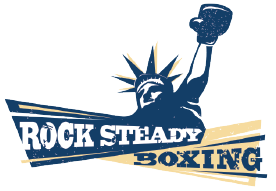 This program provides Parkinson's patients with an effective form of exercise through non-contact boxing. Classes accommodate varying degrees of Parkinson's/fitness and are geared towards improving quality of life and restoring a sense of efficacy and self worth. www.luckypunchboxing.com.
Boston Boxing will be opening its doors to this community action group based out of Watertown, MA. We will provide free memberships and workout programs to men and women suffering from addiction to drugs and alcohol.
Contact us for more information.

Boston Boxing is reaching out to local businesses as a means of raising money for our charities through advertising and sponsorship opportunities during our Fight Nights. We offer the following options for sponsorship:
| Fight Night Program Ad | Fight Night Banner |
| --- | --- |
| $75/coupon (+25 for color) | $500/Banner in the gym |
| $300/full page (+25 for color) | Your own table at Fight Night |
| $125 1/4 page (+25 for color) | A featured sponsor ad |
| $200 1/2 page (+25 for color) | |
Email us for more information, and stop by the gym any Monday evening at 6pm for a complimentary class.